Travel with us to the northernmost point of South America. This indigenous land blends desert and ocean at the end of the world.
Prepare for an exhilarating 4×4 adventure, hidden beach trek and peaceful hammock nights under the vast milky way.
Upgrade your social circle with powerful minds that help you question your views on of life and business in a safe environment.
Your Once-in-a-Lifetime Opportunity
We commit to giving you lifetime memories. Few people have traveled to places, which qualify for our adventures. The northern coast of Colombia is one of those few. Austere and fully cultivated by the indigenous population of that region, we'll enter a spiritual space in which self-discovery is supercharged.
The Program
Prepare for a real adventure in the truest sense of the word. Our high quality design meets nature's own minimalism at the end of the world. Electricity is limited to a few hours a day and we'll be sleeping in hammocks next to the shore. A true sanctuary for clearing your mind.
Day 1: Santa Marta
Signature kick-off session at city beach at 8:00 am

Village trip to highest coastal mountain range on earth

Lodging in high-end hotel
Day 2:  Cabo de la Vela
Travel by 4×4 to the remote and windy desert cape

Personal time

Fall asleep in a hammock under the open stars
Day 3:  Cabo de la Vela
Mastermind Sessions

Hidden beach hike

Fall asleep in a hammock right by the sea (yes, right by)
Day 4:  Cabo de la Vela
Mastermind Sessions

Breathing and body exercises

Fall asleep in a hammock at the end of the world
Day 5:  Santa Marta
Travel by 4×4 through vast deserts all the way back to civilization

Salsa lessons and final dinner

Rest in a comfy bed in a high-end hotel
Day 6:  Return
Accountability sessions

Healthy lunch

Farewell around 2:00 pm
Gallery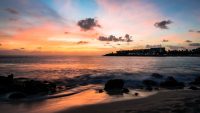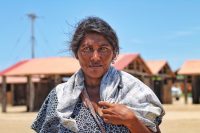 Mastermind 7
September 6-11, 2019 at Colombia's wild north coast
Join our Colombia Desert Adventure and become part of our carefully curated tribe of leaders