Success Stories &
What Influencers  Say
Jochem's Success Story
After nine years at his corporate job, Jochem Doolard had a vision: to create a group of people who create positive change in the world.
He knew: there was no better time than now. But Jochem was struggling to get his idea off the ground. How to design the community? What business model to use? Which channels would reach the right people?
Jochem not only went hard on his dream at our Mastermind in Gran Canaria. With his vision refined, he now had the drive and strategy to make it happen. Jochem took the necessary steps to make his dream a reality.
The Growth Masters tribe kept challenging him and only a few weeks later Jochem had organized his first community event.
Within six month he held his first retreat. Now Jochem's community is growing steadily. We're very proud.
Check out Dreambuildrs at https://dreambuildrs.com/
Testimonials
Our inner circle consists of leaders from organisations such as NASA, AIG, Deutsche Bank and Mindvalley as well as serial entrepreneurs, thought leaders and world class athletes. The common denominator is love for life, a growth mindset and strong drive for contribution.
"Alex and Jimmy delivered masterminds to an audience of 500 entrepreneurs at my event and they totally exceeded my expectations"
Johannes Völkner, CEO at Nomadcruise
I've joined Alex's and Jimmy's masterminds twice, once in Gran Canaria and once in Brazil. I loved it! Little did I know beforehand,  how much this one-of-a-kind experience will transform my personal and professional mindset. I'm beyond grateful for their help in gaining clarity, confidence and courage to go all-in.
Alex's and Jimmy's generosity and deep intention to help you to get whatever you crave for is spectacular.
As a result, I was invited to run workshops and be part of retreats around the world. Investors want to work with me to scale my business. Seriously, it's unbelievable even to type those words.
Once you'll join them on one of their masterminds, you're on your express transformation train. But even more importantly, you'll be part of our global tribe, supporting each other no matter where we are. Jimmy and Alex, thank you for being part of my journey! Can't wait to jump from the next mountains with you!
Sylvia Jagla, Online Entrepreneur and Coach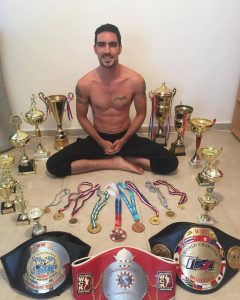 "Alex and Jimmy are top guys in personal development, they always deliver and rise above expectations. I've learned a lot from them and always appreciate their knowledge and experience. Highly recommended for anyone who's looking to better themselves and live life to the fullest."
Ilya Grad – Winner of 3 World Titles in Thai Boxing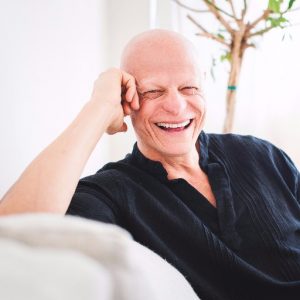 "If your seeking to get to the core of what is affecting you or your results, then seek no further than Growth Masters! Before you can truly change someone you have to care about them, and Alex & Jimmy are masters at hearing your needs even if you haven't articulated them, because they're paying so much attention. One thing is for sure, you will have an insight that will impact your life for the better!" 
Rock Thomas – Best selling Author, Tony Robbins Trainer, Founder of "Lifedesign – The Whole Life Millionaire"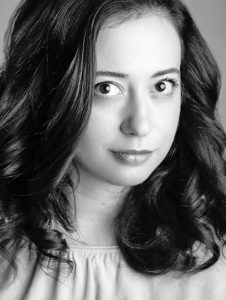 "I doubled my income within a month after joining Growth Masters. I have no doubt that I will 10x or even 100x that result in the next few years. But assets aside, the most valuable thing for me was all the clarity I got thanks to this mastermind. You don't feel all the effects of it right after but you know something big is about to come out of it. Now I know exactly how to achieve what I want and be the person I want to be. I am glad I said yes to the opportunity to fly to Gran Canaria and be a part of this group. The synergy we had was magical. Thank you for putting this together, Jimmy and Alex!"
Anna Pelova – Bestselling Author & Full-Time Traveler
"Amazing 3 days that really really push you forward. We received way more self development tools than expected. They came in the form of powerful exercises that helped us figure out where we have to go in our lives and businesses and what the next step should look like. The Mastermind gave me a lot, especially the deep conversations and connections with the tribe. Alex and Jimmy are very intentional when picking the tribe members so that you can be sure you're only meeting extraordinary people. I'm already committed to join one of the next editions."
Philipp Domsch – Top Skincare Expert in Germany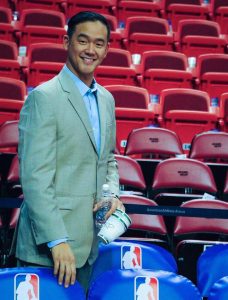 "Jimmy and Alex aren't just amazing at what they do, they're amazing human beings to begin with."
Erwin Benedict Valencia, Director, Training & Conditioning, New York Knicks (NBA)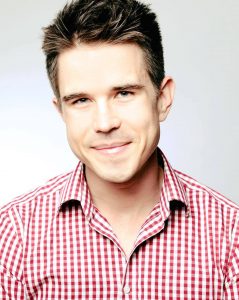 "Alex and Jimmy are able to maintain energy in a group at a high level and to build self-confidence in other people."
Jonas Kehrbaum, CEO at Epro360
Mastermind 7
September 6-11, 2019 at Colombia's wild north coast
Join our Colombia Desert Adventure and become a member of our carefully curated tribe of leaders.